Titan is your trusted Cincinnati Roofing Contractor. Whether you need roofing, siding, gutters or windows we can assist you. We work with home owners, businesses and insurance companies to provide the highest level of service!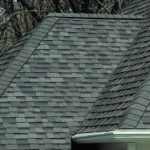 The purpose of a roof is to protect all things valuable and invaluable. We can help you update, repair or install a new roof on your home or commercial property for that piece of mind.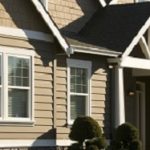 Whether it's a repair or complete transformation you're looking for, make a statement with your siding. We offer a variety of siding materials to accommodate your needs.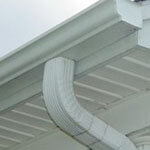 We offer custom gutter solutions in over 40 colors that we build on site. This ensures that you get quality gutters that are just right for your home or business.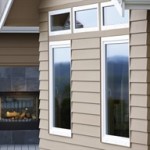 Windows can be a standout feature of your home or business; they also serve as protectants against the outside elements. We offer premium replacement windows with a variety of choices.
ABOUT US
Titan Siding and Roofing is an experienced team of Cincinnati Roofing professionals, ready to help you with your next project.  We specialize in exterior renovation projects.  Whether you are an individual homeowner or company, Titan Siding and Roofing can help.
READ WHAT OUR CLIENTS ARE SAYING
Titan Siding and Roofing did an EXCELLENT, THOROUGHLY, QUICK JOB on our roof. I was totally impressed. I went to work, came home and it was done. The area surrounding our home was cleaned....we have no complaints at all. I will be recommending them to all of my neighbors!
---
Had Randy with Titan out to give us an estimate on our roof. We chose their company for an estimate based on the great reviews they had received. We were not disappointed. He arrived as scheduled and gave a very thorough and competitive estimate. When we decided to proceed they scheduled us very quickly. Materials and dumpster showed up night before, they arrived promptly in the morning and by 4:30 we had a beautiful new roof even with a tear off and an unplanned repair. We had just had our landscaping and mulching performed and worried that it would be damaged. Nothing was disturbed and they even removed and then replaced some fragile items in our flower beds. The yard was left perfect and dumpster gone before dinner. We highly recommend Titan and would not hesitate to use them again.
---
I would give them 6 out of 5 stars if it would let me! This company is top knotch. Truly impressed.
---
I really appreciate the work that Shawn at Titan has done for me as he's helped me out immensely twice in the last two months. On his first visit, he came out as a courtesy and quickly repaired a small area of vinyl siding that pulled loose during a recent wind storm. More recently we developed a small water leak on a separate area of our roof. Shawn came out and installed all new end caps on our ridge vents and sealed up all the areas that he thought water might be trickling in. All this was done for a very reasonable price. We've had a few storm chasers out the last several weeks trying to convince us that we need a new roof, but Shawn inspected our roof and said we should have a good number of years remaining in our current roof. When it is finally time to replace the roof, Titan will be the first crew that I call. Thanks again!
---
Randy Wolf is one of the owners. We had 5 estimates. Not the cheapest, not the most expensive. He personally came out and gave me the estimate and had examples of everything and left them for us to go over. His presentation sold me. They completed the job with 4 to 5 hours. He came back 2 days later to check out the job and that's when we paid him. A couple pieces of debris were left from old roof, otherwise it was spotless. Thank you Randy and team! Highly recommended. Great Service and a really great guy!
---
My wife and I had signed a contract with another company the end of August 2018, they required half down. If this sound familiar you know the company then. We were told 6 to 8 weeks..... to make a long story short after 22 weeks and still no roof I canceled they contract and received a refund. I contacted Titan Roofing the early January 2019, they call right back and set appointment. Gave us the proposal and decided to hire them, signed a contract a week later. The end of February we received an email with the date and time of the installation.
---
Titan was a pleasure to work with from the initial presentation to the final clean up. Their presentation when providing the quote was top notch and one of the best I've seen. On the day of the reroofing, the crew showed up on time (actually a bit early) and worked hard until the job was completed. I highly recommend this company!!
---
From the estimate to the completion my job was handled professionally. My yard plants & decking were protected, and I found no remains of them being here, except for a beautiful new roof. I didn't experience any problems or concerns during my job.
---
Titan Siding and Roofing did an excellent job on my roof. They were very professional in all aspects of the project from the initial estimate to completing the job. They replaced my entire roof in one day and did an excellent job and thoroughly cleaned up afterwards. They were very responsive to questions I had before and during the job
---
Titan was one of four estimates I requested from Home Advisor Pros. All responded within 10 days. Randy was one of the two who came personally to take pics & measurements; coming from another job. Provided folders of info about the company & samples & colors of the shingles. Left the written est on the spot. After reviewing the estimates & watching videos of the installation, I selected Titan. Installed in one day with efficient crew & supervisor. Happy with the results. Highly Recommended.
---
A pleasure to deal with from my initial contact through the installation of my gutters. Tony is extremely personable, and everyone I dealt with was pleasant and straight forward. There was never any pressure or sales pitches. I wish I could give them a 6 on a scale of 1 to 5.
---
You may already know that good air ventilation inside your living spaces impacts comfort, health and home. Did you know [...]
No roof is going to last forever and when your shingle roof springs a leak, you have 2 options. You [...]
Spotting a water stain on your home's ceilings can be quite worrying. If your roof is leaking, you'll want to [...]
Having a financing option that suits your life is important to maintain financial stability and invest in your home. We work directly with Kemba Financing to provide financing options. Kemba provides: an introductory period with no interest*, no back interest charges and a low rate after introductory period*. Apply here directly online to receive approval now!