Titan is your trusted Cincinnati Roofing Contractor. Whether you need roofing, siding, gutters or windows we can assist you. We work with home owners, businesses and insurance companies to provide the highest level of service!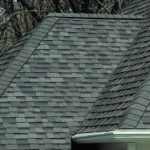 The purpose of a roof is to protect all things valuable and invaluable. We can help you update, repair or install a new roof on your home or commercial property for that peace of mind.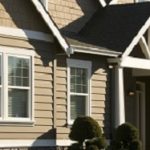 Whether it's a repair or complete transformation you're looking for, make a statement with your siding. We offer a variety of siding materials to accommodate your needs.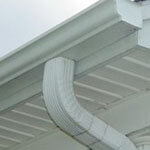 We offer custom gutter solutions in over 40 colors that we build on site. This ensures that you get quality gutters that are just right for your home or business.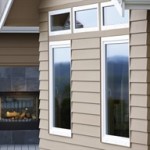 Windows can be a standout feature of your home or business; they also serve as protectants against the outside elements. We offer premium replacement windows with a variety of choices.
ABOUT US
Titan Siding and Roofing is an experienced team of Cincinnati Roofing professionals, ready to help you with your next project.  We specialize in exterior renovation projects.  Whether you are an individual homeowner or company, Titan Siding and Roofing can help.
READ WHAT OUR CLIENTS ARE SAYING
Everything Titan Roofing does is above expectation. From an honest measurement of your roof, to product, to work ethic, every aspect was done exactly as the company team promised. I'm a 25 year Army Veteran and these guys set the standard period......
---
Great work. Good price. Did everything they said they were going to do. Would recommend to anyone wanting roof or siding work done.
---
Work was completed on time. All cleanup was done. Were honest and did everything they said they would.
---
Tony & Randy were very responsive and took the time to answer all our questions. I definitely recommend them!
---
This is an excellent company! I would certainly recommend them if needing a new roof. They were were very professional and really fast! All I can say us excellent service!!
---
We had a great experience with Titan.They responded quickly to our initial inquiry, took the time to answer all our questions, gave a competitive quote, and were completely professional throughout the entire process. The work crew was careful with our landscaping and did an excellent job cleaning up afterward.
---
They did an absolute amazing job on my new roof! Their estimate was much lower than others I received and they were always very professional. They also did a great job with cleaning up. 100% would recommend!
---
We could not be more pleased with our experience having Titan Siding and Roofing replace our roof. We compared their estimate with 3 other local companies and they were the lowest cost by far. We knew they did quality work as they replaced my SILs roof several years ago and she has had no problems. From the first interaction to final payment, Randy and Tony were responsive and professional. When we couldn't decide on what color shingle from the small samples, they gave us the addresses of recent jobs near us to go see. Sean, who was in charge on site the day of the install, kept us informed of what was going on as the day progressed, making sure we saw the extent of damage to our wood underlayment and exactly how much needed to be replaced. The crew of 14 worked non-stop from 7am until the job was complete at almost 9pm. They left our yard, landscaping, and driveway as clean as they had found it. I highly recommend using Titan!
---
Came out same day to give me a quote. Ended up Calling them a couple weeks later and having them come out to fix my roof. Not a big job, but never made me feel that way. When I called back to have them come back out, they were able to come out that day. Very quick, very efficient and transparent. Would highly recommend this business.
---
After researching roofing companies to replace our roof and gutters via Google reviews, I narrowed down to 2 companies. Randy and Tony with Titan by far were the more attentive and professional team to work with. They gave me a reasonable estimate related to an insurance claim plus the additional gutter work. They also communicated when they expected to be on site, which does not always occur with other companies. Both sets of contractors (roofing and gutter) were extremely friendly and efficient in completing the work. The gutter team even replaced our plastic gutter connectors for drain pipes leading our into the yard to accommodate the larger downspouts, something I assumed was my responsibility.

Our new roof and gutters with gutter guard look and work perfectly. I would highly recommend Titan to other customers.
---
Did a great job putting on our new roof. They send pictures all day long of the progress. Very professional crew and sales staff. Fair prices and they cleaned up really well when the day is done. Remove old and put on the new in one day.
---
Fair price .Great Work. Did my roof complete in a day. Excellent cleanup when completed. If you didn't look at the roof you would never know they had been there.
---
If you're tired of paying an excessive amount of money for heating or cooling due to inefficient windows, then investing [...]
Noise travels faster through water than through air. We offer that as a note of optimism to homeowners because, for [...]
Storm windows offer a myriad of benefits for your home. With proper installation, storm windows can provide comfortable living space [...]
Having a financing option that suits your life is important to maintain financial stability and invest in your home. We work directly with Kemba Financing to provide financing options. Kemba provides: an introductory period with no interest*, no back interest charges and a low rate after introductory period*. Apply here directly online to receive approval now!