Titan is your trusted Cincinnati Roofing Contractor. Whether you need roofing, siding, gutters or windows we can assist you. We work with home owners, businesses and insurance companies to provide the highest level of service!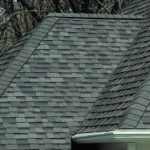 The purpose of a roof is to protect all things valuable and invaluable. We can help you update, repair or install a new roof on your home or commercial property for that peace of mind.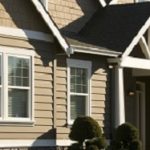 Whether it's a repair or complete transformation you're looking for, make a statement with your siding. We offer a variety of siding materials to accommodate your needs.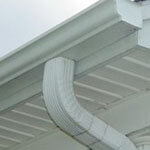 We offer custom gutter solutions in over 40 colors that we build on site. This ensures that you get quality gutters that are just right for your home or business.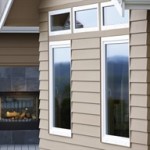 Windows can be a standout feature of your home or business; they also serve as protectants against the outside elements. We offer premium replacement windows with a variety of choices.
ABOUT US
Titan Siding and Roofing is an experienced team of Cincinnati Roofing professionals, ready to help you with your next project.  We specialize in exterior renovation projects.  Whether you are an individual homeowner or company, Titan Siding and Roofing can help.
READ WHAT OUR CLIENTS ARE SAYING
Titan Siding and Roofing was easy to deal with, professional , and had the best price. I highly recommend their work
---
Great job, all done at the quoted price. I was surprised to have it done in
one day.  Workmanship was well done.
---
Titan replaced my gutters in about May 2019 and they did an excellent job. Always very responsive to any calls and questions and their price was very competitive compared to the other bids I received. Since the gutter job was so well done, I went back to them in Sept 2019 for a new roof. As expected, they did an excellent job for a competitive price. And they left my yard and driveway even cleaner than they found it! I highly, HIGHLY recommend Titan!!
---
We were very impressed with the professionalism of Titan Siding and Roofing. Their initial estimate was very impressive, professional and personal. The roof was finished in only a few day. The price price was very competitive and the final job exceeded expectations. We definitely recommend them to anyone!
---
After looking at a few contractors to replace my roof after storm damage, their price was very competitive. I decided to go with Titan and it was the best decision I could have made. They had my roof done in one day and they cleaned up so good I couldn't even tell they were at my house. They are professional, friendly and competitive which I would recommend to anyone.
---
There aren't words to describe how thankful I am for the kindness and integrity I experienced working with Titan. They know what they're doing and are exceptionally honest. The communication was great, the work was done quickly and my new roof looks wonderful. Thank you Titan!
---
Titan Roofing is a 5 star company. They were amazing in speed and quality workmanship. Randy, their Representative, had his team at my house in less than a week. The project manager , Shawn, stated that each man new his job and ran like a well oiled machine. I totally agree and would definitetly use again. I have recommended to others!
Great job!
---
We were looking for a good contractor to install a new roof.
Little did we realize, that after 4 estimates we would settle for Titan!
Very reasonable, very professional, did what they promised and then some..
All done in one day.  Recommending them to anyone who needs roof
---
Whether you're choosing an exterior for a new home or considering siding replacement, you want to choose a material that [...]
Over time, your asphalt shingles face the cumulative effects of moisture, sunlight, and temperature fluctuations, causing the shingles to curl [...]
Homeowners have several options when it comes to the shingles you can install. They come in many styles and colors [...]
Having a financing option that suits your life is important to maintain financial stability and invest in your home. We work directly with Kemba Financing to provide financing options. Kemba provides: an introductory period with no interest*, no back interest charges and a low rate after introductory period*. Apply here directly online to receive approval now!