You own commercial property and you've done a pretty good job at keeping up the maintenance yourself. Electrical? Check. Plumbing? You got it. Repairs and updates? All over it. But when it comes to the roof of the building or buildings, you may feel like it's a little above your head..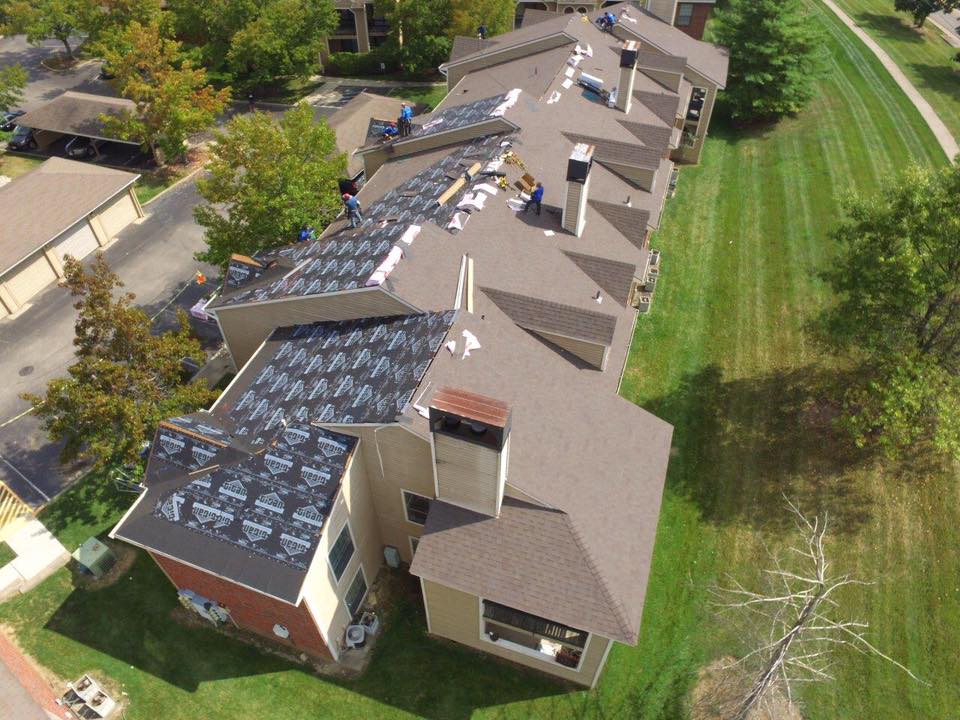 Hiring a commercial roofing contractor can feel like a daunting task. Credentials, insurance, testimonials, licenses, resources; it can all be a little overwhelming if this is your first go at fixing or replacing your commercial roof. Here are some tips of what to look for in a qualified commercial roofing contractor like Titan Siding and Roofing:
Insured and Bonded: If your roofer isn't bonded and up to date on their insurance, they have zero business beining up on your property. The should have all credentials to provide to you up front showing all needed documentation and licenses to allow them to work in your state, as well as be able to provide them quickly for your review at any time. Just ask Titan Siding and Roofing – they are HAAG Certified and have all the needed licenses and insurance coverages to do work all over the tristate!
Testimonials: You always trust your friends when they recommend a new restaurant or movie – you should do the same when looking for a commercial roofing expert! While your friends may not have a reference to give you, the internet is awash in reviews, testimonials, feedback and suggestions. Check out a company's reputation before allowing a contractor to step foot on to your property. While there is always a customer who is too hard to please, red flags like no-shows, poor quality in labor or materials, and lawsuits should give you pause and motivate you to keep looking.
Experience: Nothing teaches a professional better than time, and you want a contractor that has experience on all types of commercial roofs. From apartments to retail, commercial to residential, you want a contractor that has the know-how for any situation they have thrown at them. Titan Siding and Roofing has the skilled contractors with decades of experience under their tool belts ready to provide honest and reliable service to a variety of roofing systems
Cost: Quality work is always affordable from a reputable company. You can find cheap labor but as the saying goes, "You get what you pay for". Skimping on materials, trained and talented staff, and training can mean a cheaper bid – but do not be surprised when a few months down the road you find your first leak – or even worse – more damage that what you replaced.
Warranty: While we're talking about quality workmanship, the materials are only as good as the folks installing them. Titan uses on the the industry's best materials when installing or repairing a commercial roof system. As a partner of Owens Corning, Titan uses the most advanced materials to ensure a long term solution to your commercial roofing project. Additionally, all materials are backed by a transferable warranty should any problem arises. Quality construction from quality contractors with quality materials. Only the best From Titan.
This covers just a fraction of the questions you may have when searching for a commercial roofing contractor in the Cincinnati, Northern Kentucky, or Dayton area. Give Titan Siding and Roofing a call at 513-755-ROOF and talk to one of our specialists today to find out more and schedule a free consultation for your next roofing project!