Top Choice for Siding, Roofing, Gutters, and Windows
---
Meeting the Exterior Renovation Needs of Mason, OH Homeowners
In recent years, Mason, OH, has experienced tremendous growth. Residents appreciate the quaint neighborhoods, the award-winning educational system, and the volume of businesses headquartered within this vibrant community.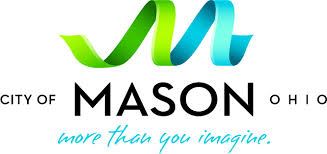 Titan Siding and Roofing is the preferred exterior contractor for Mason residents. Our outstanding customer service is responsive and knowledgeable. Our project managers and installers are expertly trained and reliable. We also partner with the leading manufacturers to ensure the quality of your home's exterior materials meets the highest industry standard. When you work with us, you won't be disappointed. Contact us today to schedule a free initial consultation.

Renewing and Revitalizing Your Home's Exterior with Superior Craftsmanship 
Being an expert takes knowledge and experience. Reliability requires a demonstrated history of consistently doing what is expected promptly. At Titan Siding and Roofing, our inspectors are trained to thoroughly evaluate your home's entire exterior. We identify all problem areas and offer sensible solutions that resolve problem areas permanently. Our installers fulfill their responsibilities with precision and efficiency. Nothing is left to chance. Work with Titan Siding and Roofing to guarantee your home project is completed the right way the first time.
Comprehensive Residential Roof Replacement in Mason, OH
Your home's roof is more than the visible exterior surface. It is a complete system of different parts working in unison. Underlayment, decking, flashing, ventilation, and drainage are vital components of your home's roofing system. At Titan Siding and Roofing, we understand roofing inside and out.
Whether you have storm damage to your roof or it is worn from the elements over time, we can help. We inspect the entire roofing system to identify the root cause. If a roof replacement is necessary, we offer straightforward options to ensure your home's roof is restored wholly. Call us today to set up a free roof inspection.
Your #1 Source for Residential Siding in Mason, OH
Siding comes in many styles. You want a contractor with a full menu of options to give you the siding solution that best meets your needs. Whether you prefer vinyl or James Hardie fiber cement, we install the siding product that will transform your home's exterior appearance. You will not be disappointed.
Energy-Efficient Windows that Save You Money
Older windows often are energy inefficient. They tend to have issues that increase your heating, cooling, and electricity usage. New, energy-efficient windows utilize the latest technological advances to prevent leaks. New windows also help more natural light enter your home. Titan Siding and Roofing has the knowledge and expertise to ensure that whatever window you select, you receive superior installation services in the process.
Customized Gutters for Your Home
A faulty gutter system can cause unintended consequences such as leaks or excess water runoff. When you work with us, we identify the appropriate gutter system to ensure water is properly channeled away from your home. That way, future problems are avoided – a win-win solution.