Common Siding Installation Questions
What different types of siding are there?
There are 5 common types of home siding. Those being Vinyl, Mastic Vinyl, Fiber Cement, and James Hardie. If you are a homeowner, then you are probably familiar with one or more of these already. Vinyl Siding is the most common siding used in exterior home construction. Fiber Cement is an alternative offered by Titan, with additional resistance to warping and a no-melt guarantee.
When is it time to replace your siding?
Typically you need to replace your siding after 20-30 years. It also adds curbside appeal to your home whenever you replace siding, so doing it earlier than this would also be beneficial to the value and look of your home. Siding also needs to be replaced if signs of wear or damage appear. These signs can be cracks in the pieces of siding.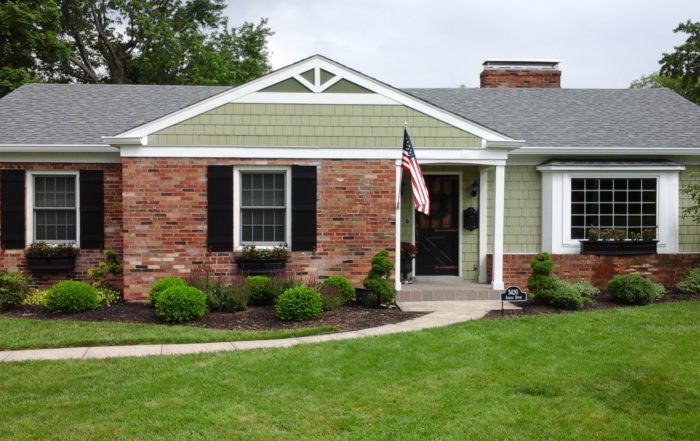 Who is this for?
Homeowners who are looking for new siding installed on their homes. Whether this is from needing to repair damages, or replacing old siding with a fresh new look. Titan Siding and Roofing is here to help!
Benefits of this service.
People who get new home siding installed by our specialists will have the benefit of a beautiful new home at a great value.
Curb appeal.
There is never a wrong time to get new siding for your home. It will always add value, and curb appeal to your property. Ignoring damages on your siding can only lead to worse problems down the road.
How it works.
We pride ourselves on our service and the quality of our work. With that said, we ensure our process is very thorough and no damage will be done to your personal property. Throughout the job, we do constant surveys of the home and surrounding area in the yard making sure we leave your yard nicer than we found it!
Learn more about our siding installation process