Identifying hail damage to many things is relatively easy. Items such as automobiles or patio furniture show clear-cut signs of damage. The round dings in metal are clear signals that hail damage occurred. Ascertaining whether your roof has sustained damage from a hailstorm is quite often more difficult. It is vital that you maintain your roof in top condition to prevent structural deterioration which could cause leaks. Insurance companies will normally consider paying for a roof which has been damaged by hail. Homeowners should always have a professional present when dealing with Insurance adjusters. This is where Titan Siding and Roofing can provide a valuable service for you. Titan can work with you and the adjuster to accurately identify damage caused by hail, and make sure your interests are best served.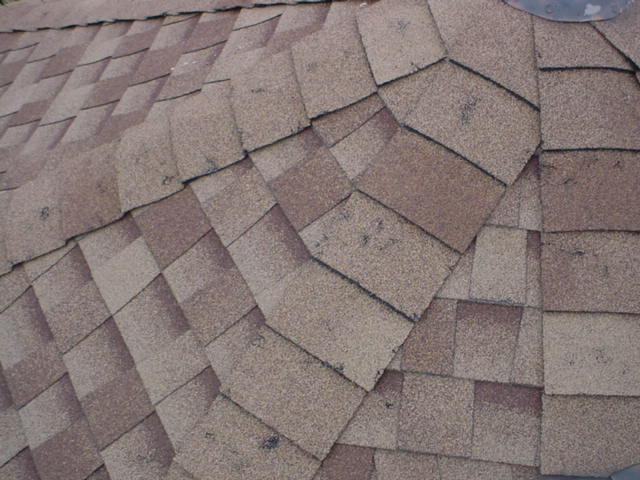 There are a few different signs of hail damage. Missing granules is one key signal of hail damage. If granule loss is visible to the homeowner, this will most likely classify as functional damage. Check all metal areas such as valleys, vents and flashing. These soft metal areas will many times be easier to detect damage caused by hail. Search for areas on the shingle which have exposed, black substrate. Also look for bruising in the shingle. Run your hand over the shingle to feel for small dimples on the surface. Press one of the dimples to see whether there is much give. If so, this is a possible indication that some deterioration in the shingle may be starting. If the shingles are cracked, this is another possible sign of hail damage. Large hail can cause a ring-shaped crack on the shingle.
It's always recommended to have a roofing professional inspect for hail damage. Although some people will decide to check their roof on their own. If so, make sure to wear shoes that provide the best traction. Avoid walking anywhere close to the edges of the roof. Always take the proper precautions when setting up your ladder as well. It's best to have someone present while you perform any of these tasks.
Hail damage might seem and appear innocuous, but avoid being misled. It may require a roofing professional to see the degree of your damage. Over time, major issues may arise, with the main one being water penetration. That is the reason why we advocate in the event that you potentially have hail damage, you need to have your roof inspected immediately. Titan Siding and Roofing will always keep the home owners interests their top priority.  We are your Cincinnati Roofing Specialist.