STORM RESTORATION
---
Storm damage, particularly hail and wind, can cause unfortunate and extensive problems for your home. Homeowner's insurance plays a very important role for those who are effected by cases of storm damage. The Titan team makes the claim procedure, which can often times be confusing and cumbersome for homeowners, as streamline as possible. We will ensure proper representation for homeowners seeking a claim due to inclement weather. We act as your representative to effectively convey the damage present to any adjuster in order to best serve your interests. Titan Siding and Roofing is your #1 Cincinnati Roofing Storm Specialist.
What to expect from Titan and the Insurance Claim Process, start to finish:
INTRODUCTION AND INSPECTION
One of our experienced team members will meet with you at your home, and discuss any concerns and questions you may have. We will then perform a thorough inspection of the roof and the immediate area(s) affected by the damage for potentially problematic issues. This may include other areas on the exterior of the home including the siding, windows and gutter system. Once the initial survey is completed, we will explain to you our findings and give you our professional opinion on the potential for a successful insurance claim. If necessary, we will put together all paperwork for your Insurance Company as well as work with the Adjusters.
FILING A CLAIM
The homeowner is the only person who can file a claim on their home. Normally this is just a matter of making a phone call to your insurance agent, and relaying the information that we pass along to you. It is your right as a policy holder to file a claim if the damage is warranted. There is no penalty for filing a claim with your insurance company, even if the claim is denied.
ADJUSTMENT MEETING AND PROCESS
An adjuster will be assigned to your case, and will set up an appointment with you to come assess the damage. It is recommended that you always have representation from a trusted contractor when this meeting takes place. The Titan team handles these cases frequently, and will ensure all concerns and problematic areas are discussed with the adjuster. Once a settlement is figured, normally a summary can be expected to be delivered within 7 – 10 business days. On occasion, a claim may be settled the day of the initial inspection.
SCOPE OF WORK
When a claim summary has been completed, your Titan representative will review it in its entirety. We will then discuss with you the scope of the work to be completed, and go over any questions or concerns you have regarding what has been approved, or denied. The summary gives us the guidelines of the work that has been approved. Pre-determined prices based on the local market analysis are used to come up with the final numbers for a claim. In preparation for the installation process, a presentation of the materials and color selection will be discussed. At this point, Titan will collect any deductibles, as well as the initial insurance check.
INSTALLATION PROCESS
We will make sure that all personal items are out of the way or protected from potential harm during the roofing process. This includes protecting shrubbery, plants, decks, moving lawn furniture, and/or other items from the immediate vicinity. Our crew strives to maintain a clean and safe work area throughout the project. We will do a thorough clean-up, making use of our nail magnets where needed.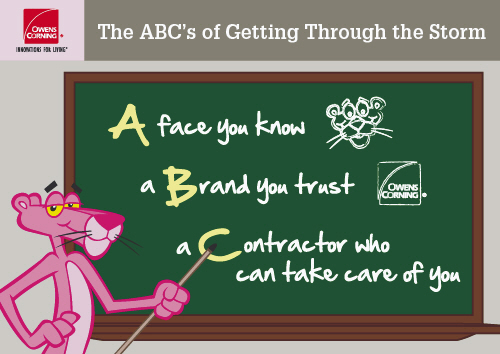 FINAL WALK THRU
Upon completion of your project, a Titan representative will do a final walk-thru with you.  We will answer any questions or concerns about the final product, as well as go over any warranty information and maintenance tips.  A Certificate of Completion will then be signed stating the work was done to your satisfaction.
DEPRECIATION RECOVERY
Titan will take the necessary steps to file for all recoverable depreciation that is present on the initial claim summary. Normally within 7 – 14 days, you will receive the final depreciation check for the work that was completed. On occasion, supplements will be filed by Titan Siding and Roofing for various items that needed inclusion in the original claim. This will also come with the recoverable depreciation, which is the final payment that will be collected by Titan to cover the remaining balance.