Common Roof Replacement Questons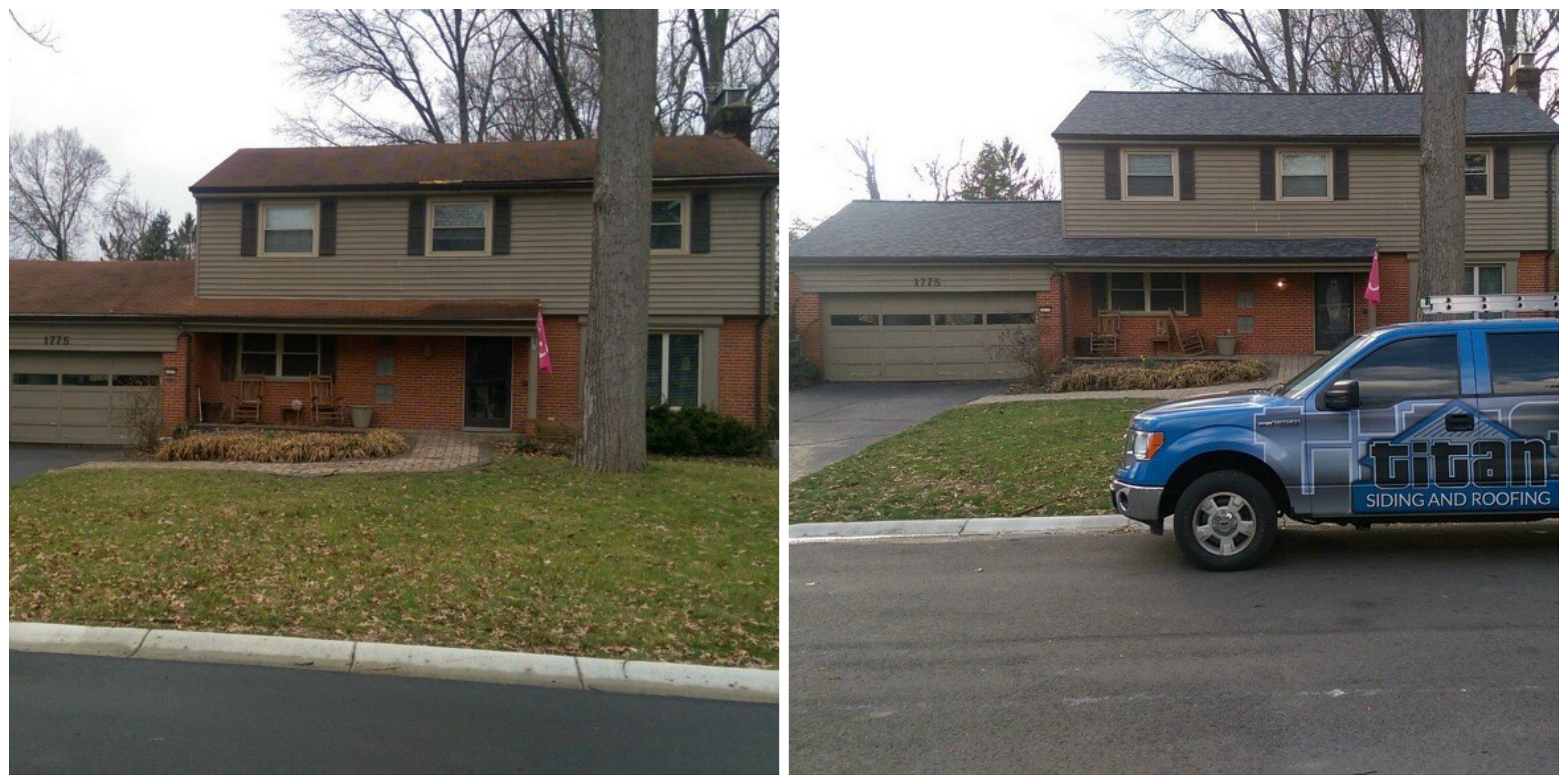 My Roof is Leaking. Do I Need to Have the Whole Thing Replaced?
Finding a leak in your roof is a scary thing. Your roof is designed to protect your family from the elements, and it isn't hard to imagine the entire roof collapsing. With our free roof inspections, our roofing experts conduct a thorough inspection of your roof to help bring you peace of mind. We'll assure you of the state of your roof and follow through on the necessary work needing to be done.
What Does Roof Damage Look Like?
There are a couple of different signs to look for when identifying roof damage after a storm. The most common signs are cracks in the shingles, weakened self-seal strips, and exposed sections of roofing.
Benefits of this service.
People who go with Titan Siding and Roofing for a roof replacement can rest easy at night. When homeowners have a new roof installed by us they can have peace of mind that they will have both the nicest looking roof, and also have a quality roof that will last for years to come.
Curb appeal.
As an Owens Corning Platinum Preferred Contractor, Titan Siding and Roofing is proud to offer a Lifetime Workmanship Guarantee. The Platinum Preferred Protection Roofing System Limited Warranty not only provides our strongest coverage, but it also covers workmanship for life (as long as you own your home).
How it works.
We use a 6 step process when we replace a roof. First, we do an in depth survey of the existing roof and the immediate area(s) affected by the roof for any issues that may be going unnoticed. Next, we prepare the work area making sure any shrubbery, plants, decks, or other personal items will not be harmed during the replacement process. After that, we do a pre-installation assessment where our crew removes the existing roof and inspect for any spots of damaged or rotten wood that would need to be repaired. Once done with that we do the installation of the new roof. Unlike most roofing companies, we replace metal flashings such as drip edges and gutter aprons. Upon completion of the replacement, we clean up our work area and do a final walk-through with the homeowner discussing warranties, billing, and maintenance.
Learn More About Our Roof Replacement Process