You know that you're in need of a new roof. You've found leaks, drips, water marks, or it's just old and it's about that time.. You're worried you'll need to empty your savings account or wait until  tax return season to pull it off. Don't deplete your savings or wait too long for a tax return – Financing options are available to replace your roof!
This happens very often. Our customers are in need of a new roof, and while Titan is incredibly affordable, there just isn't that kind of spare change readily available. We understand that roofing can be costly, and we also understand that not taking action on a damaged roof can be even more expensive. Preventative maintenance and replacement will save you in the long run, so we partner with Kemba Credit Union to provide easy financing to cover your repairs.
Scott Witte at Kemba Credit Union says "We understand that life happens, and our financing products are flexible to handle any curveball life throws at you." Having a financing option that suits your life is important to maintain financial stability and invest in your home – and your family.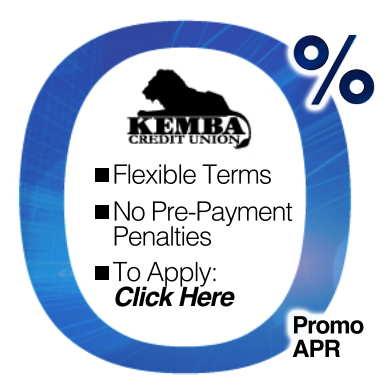 Some of the highlights of Kemba Retail Services Financing include:
Introductory Period with NO Interest*

No Back Interest Charges

Low Rate after Introductory Period*

Once you receive an estimate from one of our HAAG Certified Roofers, you can connect with Kemba directly to discuss financing options. We have a link to their financing application here for your convenience. You'll be given the financing amount, repayment terms and conditions, and approval right there so we can begin work. It's never been so easy to invest in your home's future!
With financing secured, you can begin the process of replacing and repairing your home's roofing. Taking advantage of some great specials Kemba Credit Union has to offer  will make it super affordable, and the lending experts at Kemba make it super easy.
Call Titan today at 513-755-ROOF to schedule a free inspection, and check out the offers Kenba has to finance your improvements.
Titan Siding and Roofing + Kemba Credit Union are partners in your real estate success!
*APR=Annual Percentage Rate. Financing available with approved credit. Up to 12 months no interest option with Regular Minimum Payments required. Terms expire to regular account terms at the end of the introductory period based on new principal balance and rate of 9.90% Transaction fee for balance transfers and cash advances: 2% of each advance; minimum of $2, maximum $50. Foreign currency transaction fee 1%. Financing available through Kemba Retail Services clients.