Many homeowners harbor legitimate concerns about the damage that may occur to their yard space during a roof replacement project. Often, irresponsible contractors create a reputation for not providing sufficient landscaping protection to provide homeowners with reasonable peace of mind.
Will Having Your Roof Redone Risk Ruining Your Landscaping?
When the roof replacement project is complete, inattentive contractors frequently leave behind construction debris for homeowners to clean up. In other cases, it has become evident that the homeowner's lawn or landscaping has suffered meaningful (and potentially expensive) damage.
If you have reservations about working with a roofing contractor because of these worries, you should consider hiring a reputable roofing company (like Titan Siding and Roofing) that specializes in actively taking meaningful steps to minimize or eliminate damage to lawn or landscaping.
Homeowners expect reasonable landscaping protection before, during, and after the performance of a roof replacement project. Settling for anything less should not be acceptable for any homeowner. Trustworthy contractors understand the importance of maintaining a tidy workspace.
Identifying Potential Hazards To Landscaping During A Roof Replacement
As a homeowner, you may lack knowledge about the process of hiring a roofing company to tear off and replace your home's roof. Within that framework, you might not fully understand what steps a reputable contractor utilizes to reduce the likelihood of damage (or other potential risks) to your yard and landscaping.
Here is a list of possible issues that may arise during the process of removing and replacing your home's roof:
Breakage of landscaping materials

(including blocks, bricks, and pavers)
Damage to various outdoor structures

(like decks, grills, hot tubs, and pools)
Destruction of green spaces

(such as flower beds, garden areas, and lawns)
Killing of vegetation

(including bushes, flowers, plants, shrubs, and trees)
Material harm to exterior HVAC units

(like the air conditioner)
Shattering of breakables

(such as lawn ornaments and yard decorations)
Wrecking of patio and deck furniture

(especially during the tear-off process)
Experienced and responsible roofing professionals have an eye toward protecting your best interests. They possess a reputation to preserve and uphold with current homeowners and future customers. Less discerning or fly-by-night contractors may overlook or ignore some or all of these critical considerations.
Steps That Homeowners Can Take To Prevent Landscaping Damage
If you have retained a roofing company to remove and replace your home's roof, you should carefully consider what proactive steps you can take to minimize damage to your landscaping before the contractor arrives. This process of risk management reduces or eliminates many potential issues.
Here are some valuable tips to consider when assessing what you can do preventatively: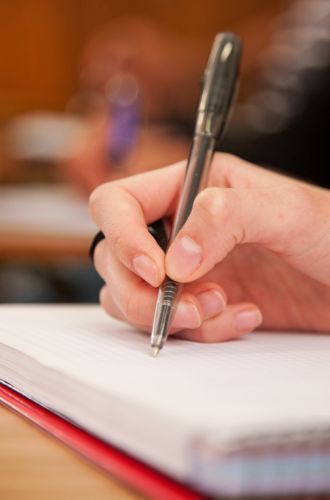 Walk around your property before the day the contractor arrives to start working.
Take note of anything on your property requiring special attention and protection.
Snap pictures and record videos of your landscaping and yard as an inventory.
Identify areas where the contractor needs to pay particular attention to avoid.
Move breakable or valuable items inside a garage, shed, or other storage space.
Cover or secure items (like pools, grills, and HVAC units) as a preventative measure.
As a homeowner, you better protect your interests by inventorying your property before the roofing company begins working. You also empower yourself when communicating with the contractor about your expectations and what measures the contractor should utilize to limit or prevent landscaping damage.
How Responsible Roofing Companies Provide Landscaping Protection
Ethical roofing companies understand the significant importance of maintaining a positive reputation with customers. By acting responsibly and in the homeowner's best interest, a principled contractor establishes a precedent for protecting property (including landscaping) from damage.
Among other preventative measures taken by roofing companies, these steps serve as reasonable ways to minimize potential issues:
Communicate with the homeowner regarding what landscaping or other considerations need addressing before work begins.
Identify and discuss possible areas of concern with the homeowner that the contractor knows may be impacted by the roofing project.
Provide the right tools to protect the homeowner's sensitive property (including bushes, flower beds, gardens, plants, and shrubs).
Utilize sturdy tarps or plastic sheeting liberally to cover landscaping and yard space where roofing debris could fall.
Have a debris removal plan (such as a dumpster trailer or truck) to ensure efficient cleanup of the homeowner's property.
Use nail magnets to guarantee that stray nails and sharp or harmful metal objects do not remain on the property after the project.
Conduct a thorough final cleaning of the homeowner's property after removing any tarp or plastic sheeting from the property.
To work with a responsible roofing contractor on your next roof replacement project in Greater Cincinnati, contact Titan Siding and Roofing today. Our honest approach, knowledge, and experience ensure we care for your property responsibly and professionally.